RHA Dermal Fillers
RHA® dermal fillers at New Orleans Aesthetics
Dr. Zeena Al-Dujaili has discovered the first and only FDA approved hyaluronic acid filler for dynamic skin wrinkles and folds! Dynamic wrinkles and folds develop due to repetitive movements of the muscles of expression such as squinting, frowning, laughing and talking. Dynamic wrinkles are difficult to treat because they are caused by muscle movements. RHA Collection of fillers is designed for injection into the facial tissues to correct moderate to severe dynamic wrinkles.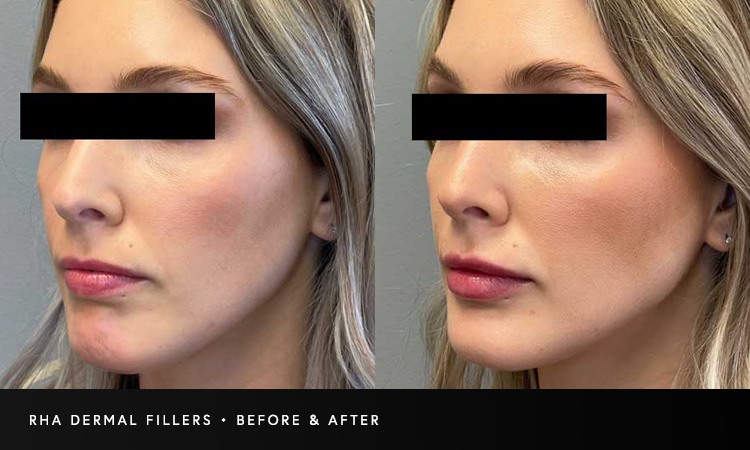 What is Hyaluronic Acid (HA)?
HA is a natural substance found in the skin that functions to provide moisture, volume and structure. The skin contains about 50% of the hyaluronic acid in the body. HA aids the skin cells to survive longer, thickens the epidermis and prevents the buildup of dead skin cells. Collagen is a fibrous protein that provides the cell's structure. Collagen keeps cartilage elastic and HA holds moisture and nourishes the collagen.
As we age the level of HA we produce declines. When HA is depleted, cells can no longer hold enough water. The result is loss of skin moisture, collagen degeneration and a loss of skin elasticity which creates wrinkles.
What is RHA?
RHA is Resilient Hyaluronic Acid that has been created to treat facial dynamics, a major advancement in hyaluronic acid technology. There are three formulations: RHA®2 RHA®3 and RHA®4
RHA fillers are made of hyaluronic acid like some other dermal fillers, but the manufacturing process is gentler.  It preserves the natural structure of HA and is made to move so that it can adapt to your facial movements. The result is a natural look when the muscles are at rest and in motion.
RHA fillers are intentionally designed to work with the muscles in the face that are constantly moving in the most dynamic areas of the face, the lower cheeks that are activated to make your smile, and nasolabial folds that run from the corners of the nose to the corners of the mouth. The goal is surface smoothing.
How to RHA fillers work?
RHA fillers work just like natural HA. Results are immediate and last up to 15 months.
RHA®2 is designed to improve the appearance of perioral lines also called smoker's lines, to augment the lips and to smooth radial cheek lines, crepiness in the cheeks, also called smile lines.
RHA®3 are designed to be injected into the middle to deep dermis to correct moderate to severe dynamic wrinkles including nasolabial folds and the corners of the mouth.
RHA®4 is designed to treat deep lines in the lower face and jawline and may be used to contour the cheeks.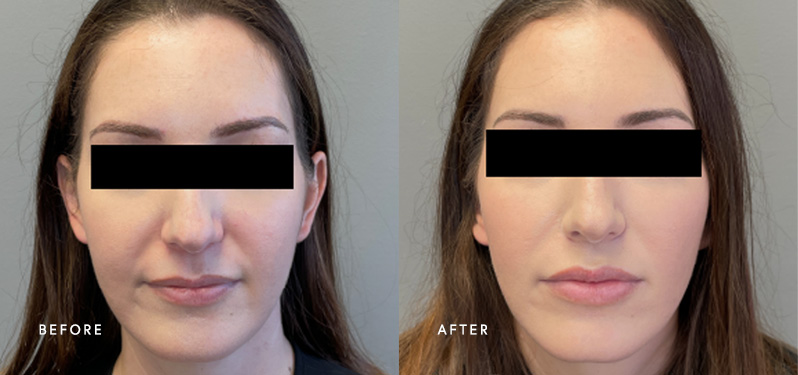 What is the procedure?
RHA filler is injected into the areas to be treated. RHA fillers contain lidocaine a local anesthetic to reduce injection site pain. Dr. Zeena will slowly inject the product into the skin in small amounts until she achieves the desired result. After injections she may massage the treated areas to help smooth and evenly distribute the gel. She will also instruct you to use cold compresses to reduce pain and swelling as needed. She will also provide you with information on how to care for your skin after your injections.
The risks are bruising, swelling, pain, tenderness, firmness, redness, lumps and itching that if they occur should resolve within seven days after injection. Sometimes a touch up treatment may be needed 2-4 weeks after your initial injections to achieve the desired results.
When you desire to refresh your appearance RHA fillers are here to add back volume and rejuvenate your look. Contact Dr. Zeena to schedule a consultation today.
At a Glance
Dr. Zeena Al-Dujaili
Double board certified in dermatology and Mohs Surgery
Fellowship trained in cosmetic dermatology
Authored several chapters in clinical textbooks and peer-reviewed publications