Jeuveau
What is Jeuveau?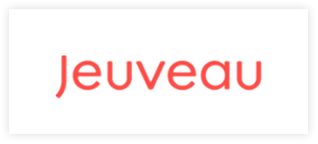 Botox has been in use for 30 years to treat eye disorders, muscle spasms, movement disorder and migraines; and was FDA approved for its anti-aging benefits more than 10 years ago. Jeuveau is the first neurotoxin specifically designed for use in aesthetic enhancement. Some are calling it the new Botox!
Jeuveau was FDA approved in February 2019 for the temporary improvement of moderate to severe glabellar lines called the "elevens" which are short, parallel vertical lines between the eyebrows. The active ingredient in Jeuveau is a neuromodulator (neurotoxin) that has a slightly different chemical makeup than Botox. Jeuveau has fewer impurities.
Jeuveau is injected the same as Botox and has a similar safety profile and effectiveness. Onset of effect takes about 2-3 days, and lasts about 3-6months. However, the duration of effect can vary based on individual characteristics.
How does it work?
Jeuveau relaxes the nerves that cause the muscle contractions that result in dynamic wrinkles from chewing, squinting, smiling and frowning. It prevents the creation of new dynamic wrinkles and deepening of existing dynamic wrinkles caused by repetitive facial movements.  The effect is a softening and smoothing of dynamic wrinkles and lines.
Cosmetic applications
Jeuveau is used to treat:
Frown lines
Crow's feet
Lateral and horizontal brow lines
Worry lines
Chin wrinkles
Wrinkles around and under the eyes
Vertical lip lines
"Bunny" lines on the nose
Vertical neck bands
Mouth corners
Gummy smiles
Dr. Zeena is a master injector who can apply Jeuveau to create a mini brow lift, elevating the brows and opening the eyes; reduce a gummy smile by weakening upper lip elevation to create more balanced smile; lift the corners of the mouth to relax a frown and improve your smile; smooth chin dimpling and erase vertical lip lines.
New Orleaners are fortunate to have access to Dr. Zeena at New Orleans Aesthetics. She is a prominent dermatologist and researcher who offers state of the art, innovative and life-changing aesthetic services. Call us today to schedule a consultation and discover the newest procedures to improve your appearance.
At a Glance
Dr. Zeena Al-Dujaili
Double board certified in dermatology and Mohs Surgery
Fellowship trained in cosmetic dermatology
Authored several chapters in clinical textbooks and peer-reviewed publications