Restylane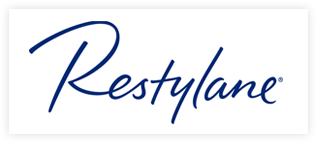 Hyaluronic acid (HA) is a naturally occurring substance in the skin that plumps the skin and supports skin elasticity. As we age our skin loses volume and elasticity partially because of decreased production of HA in the body. HA fillers are designed to add back HA to combat the signs of aging.
What is Restylane?
Restylane is a clear gel of hyaluronic acid (HA) filler formulated to act like your body's own naturally produced hyaluronic acid. In is available in different formulations and used for different aesthetic purposes. Treatment is geared to the visible correction of moderate to severe wrinkles and folds including nasolabial folds, those lines that run from the corners of the nose to the corners of the mouth, marionette lines from the nose to the chin, and lip augmentation.  Restylane provides natural looking results with no downtime.
In the regular formulation Restylane is a thin HA filler is beneficial to reverse the signs of aging, smooth moderate to severe wrinkles, enhance lip shape and volume, contour the jawline, and perfect imperfections.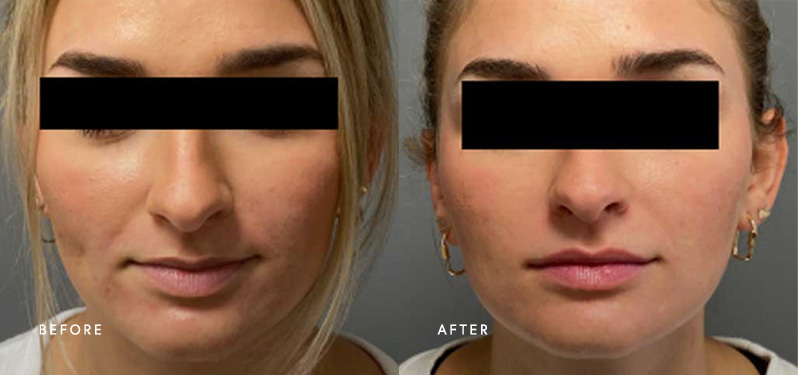 Restylane Lyft
Restylane Lyft is a thick version of the HA filler that can add instant volume to the cheeks, gently lift the cheeks and rebuild contours in the mid face.
Restylane Silk
Restylane Silk is specifically formulated for lip augmentation and to treat vertical lip lines.
Dr. Zeena understands that symmetry, proportion and balance are what makes us beautiful and all her cosmetic treatments are designed to enhance your natural beauty.
At a Glance
Dr. Zeena Al-Dujaili
Double board certified in dermatology and Mohs Surgery
Fellowship trained in cosmetic dermatology
Authored several chapters in clinical textbooks and peer-reviewed publications