Clear + Brilliant
Restore your natural youthful skin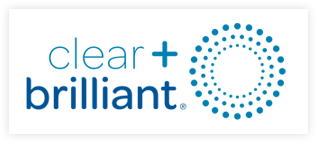 Clear + Brilliant® System: Designed for patients seeking a simple, smart skincare solution to fight the effects of aging skin, while unveiling beautiful, radiant skin without turning to severe or expensive treatments.
Clear + Brilliant is an affordable treatment that utilizes fractional laser technology to address and help prevent early signs of aging for both men and women of all skin types. The Clear + Brilliant technology is a perfect way to address skin concerns without resorting to more aggressive laser resurfacing treatments. Since the Clear + Brilliant laser is a gentle yet effective skincare treatment, consumers can expect improved skin tone, smoother texture and softer, glowing skin.
Benefits of Clear + Brilliant
If you're battling the effects aging can have on your skin, or trying to address it before the battle even starts, Clear + Brilliant can help. With simple, gentle laser treatments provided by your licensed skincare professional, you can help prevent the visible signs of aging and address the overall dulling effects time and the environment can have on your skin.
An effective and non-invasive solution to address and help prevent signs of aging
A quick, minimal downtime treatment that can be completed within a "lunch hour"
A smart way to protect your skincare investment
Complements other treatments, such as injectables and fillers
Visible results, including glowing and softer skin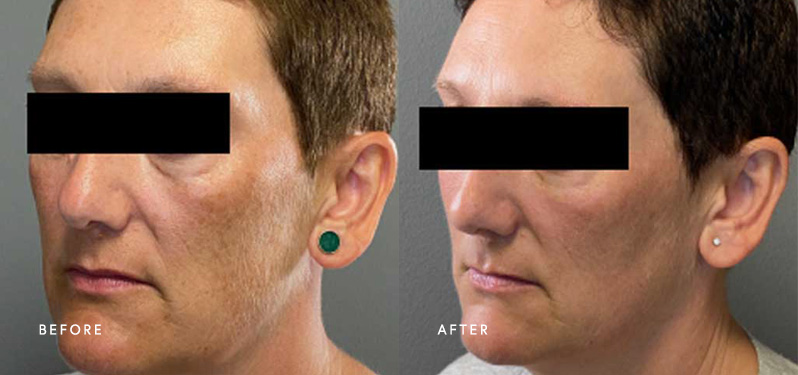 How Clear + Brilliant works
Clear + Brilliant is a gentle laser that refreshes your skin from the inside out. The laser energy creates millions of microscopic treatment zones in the upper layers of the skin, replacing damaged skin with healthy, younger looking tissue. After treatment session(s) that takes about 20 minutes or less, Clear + Brilliant revitalizes skin and brings back a natural, radiant glow without the downtime of more invasive treatments.
Most consumers experience immediate and progressive results that can last for months depending on age, skin condition and how the patient protects the skin. The cost of Clear + Brilliant treatments is based upon the number of treatment sessions, and varies by market/country and place of treatment.
At a Glance
Dr. Zeena Al-Dujaili
Double board certified in dermatology and Mohs Surgery
Fellowship trained in cosmetic dermatology
Authored several chapters in clinical textbooks and peer-reviewed publications