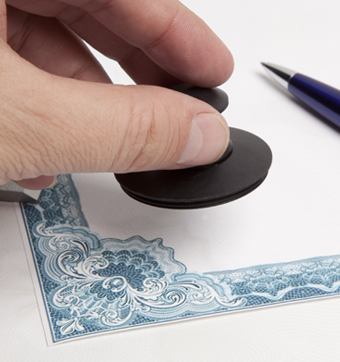 What is a Board-Certified Dermatologist?
Dermatologists treat more than 3,000 conditions that affect the skin, hair, and nails. Skin diseases are especially common, affecting an estimated one in four Americans each year.
A board-certified dermatologist is truly an expert in the field of dermatology. To be board certified in Dermatology, a medical doctor must complete 4 years of college, 4 years of medical school, and then 4 years of advanced training in treating diseases of the skin, hair, and nails (Dermatology). Board-certified dermatologists have also passed rigorous exams in dermatology and are members of the American Academy of Dermatology. These doctors make a commitment to keeping up with the latest advances in dermatology, so you know you are receiving the most cutting-edge treatments and care.
When you see the letters FAAD, which stand for Fellow of the American Academy of Dermatology, you know that the physician you are seeing:
Is board certified
Has the most rigorous medical education and training in dermatology
Keeps up with medical advancements
Is a member of the American Academy of Dermatology
What do dermatologists treat?
Dermatologists treat thousands of different types of conditions. On any given day, a dermatologist may treat patients with melanoma or other skin cancers, warts, or eczema. In a subsequent appointment, a dermatologist may also see another patient who has a condition caused by problems with the immune system like psoriasis, a skin reaction like allergic contact dermatitis, or an infection like cellulitis, which can be life-threatening.
Dermatologists can also treat patients who have cosmetic concerns about their skin. They can employ effective treatments to help give patients with aging skin a more youthful appearance, treat scars to make them less noticeable and help patients address acne.
Board-certified dermatologists have advanced knowledge of cosmetic treatments, as they are committed to keeping apprised of the most current updates in cosmetic dermatology. Because board-certified dermatologists, like Dr. Zeena, have a deep understanding of the skin and the anatomy of the nerves and muscles that lie beneath the skin, they are uniquely prepared to help patients find the optimal personalized cosmetic approach for the best results.
Another benefit of seeing a board-certified dermatologist for cosmetic issues is to make sure your concern is not something more serious. For example, skin cancer can look like a pimple or blemish that won't go away, and a dermatologist can spot such issues early.
Is skin disease serious?
Many skin diseases involve serious health risks. While some, such as skin cancer, can be life-threatening, skin conditions that are not life-threatening can still reduce a person's quality of life with poor self-image, loss of sleep, depression, or lost productivity.
In addition, skin conditions can be a sign of something below the surface. Board-certified dermatologists understand the interaction between the skin and the rest of the body. What seems like a simple rash can sometimes be a sign of underlying disease, which a board-certified dermatologist like Dr. Zeena can help identify. For example, a rash could be hives, scabies, or contact dermatitis, each of which require different treatments.
Dermatologists also know what other medical conditions to look for with certain skin conditions. For instance, a patient with psoriasis has a higher risk of developing conditions such as high blood pressure and cholesterol, as well as diabetes. Your dermatologist can also help guide you in making healthy choices that can help prevent skin or related issues from developing or progressing.
Who should see a board-certified dermatologist?
Anyone who has concerns about a condition involving the skin, hair, or nails should see a board-certified dermatologist. Dr. Zeena is double board-certified in dermatology and dermatologic surgery. You can be assured that she and the entire New Orleans Aesthetics team will be able to help you with the best treatment possible for any of your needs — from serious skin conditions and diseases to cosmetic concerns. We invite you to contact us today for a consultation.