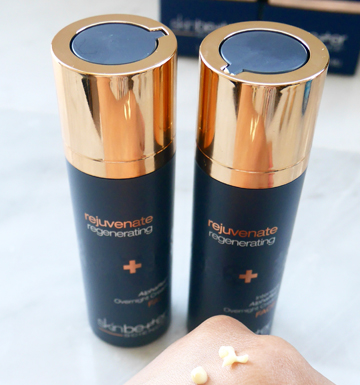 Dr. Zeena's Skincare Regimen
Board-certified dermatologist Dr. Zeena is widely regarded as one of the leading dermatologists in New Orleans, LA. Led by Dr. Zeena, New Orleans Aesthetics has helped countless patients with their skin care needs. From medical dermatology conditions to cosmetic dermatology concerns, there's little Dr. Zeena and the team at New Orleans Aesthetics can't help resolving. So, who better to ask about the ideal skin care regime? Stop trying department store skin care products with little results. Ditch the Pinterest at home facial masks. In this Question & Answer Interview we discuss Dr. Zeena's personal daily skin care regimen.
How would you describe your skin type?
My skin is dry and super sensitive, so I get easily irritated. I know that if a product doesn't irritate me, it will most likely not irritate anyone else.
How would you describe your daily skin care regimen?
I have a very strict skin care regimen. I believe that the more I take care of my skin now, the more it will take care of me in the future. The goal is to give my skin the support and nutrients that it needs so that as I grow older my skin doesn't.
What is your morning routine?
I start by washing my face with Skinbetter Oxygen Infusion wash which cleanses my skin while brightening with a slow releasing alpha hydroxy acid. Then I apply to my face and neck the Skinbetter Alto serum which is an antioxidant that helps my skin combat environmental free radicals. Next up, is my eye cream which is the Skinbetter interfuse eye cream which boosts collagen and elastin while fighting dark circles and smoothing fine lines. It has neuro-calming peptides that smooths muscle action, making it a perfect match for when I use Botox. My final step is sunscreen. I use sunscreen as my makeup, so I like tinted sunscreens. I alternate between the Skinbetter tinted sunscreen and the Elta Md UV elements sunscreen. Both are mineral sunscreens so provide broad-spectrum SPF coverage.
What is your nighttime routine?
In the evening, it's about removing the day's grime and gunk off my face. I start by washing my face with Skinbetter Oxygen Infusion wash. I then apply to my face and neck the Alto serum followed by Skinbetter Alpha Ret Overnight cream. The Alpha Ret combines a retinoid with an alpha hydroxy acid to help Improve the appearance of lines, wrinkles, uneven tone and texture. My final step is to apply the Skinbetter interfuse eye cream under my eyes and the interfuse treatment cream to the rest of my face and neck. The interfuse treatment cream just like the eye cream boosts collagen and elastin, leaving my skin feeling hydrated and firmer.
What are your favorite skin care products?
My favorite skin care products are made by Skinbetter. As a dermatologist I have the opportunity to try almost all skin care lines and they are my favorite! Specifically, I love their interfuse eye cream, Alpha Ret overnight cream, and Alto antioxidant. I also love their tined sunscreen and EltaMD tinted sunscreen.
If you can, what is your one skin care tips to live by?
Wear sunscreen every day! You should wear sunscreen even if you are indoors all day or it is overcast. Sunscreen is the best gift you can give your skin long term. It helps combat the signs of aging as well as prevents skin cancer.
What other advice do you have to achieve and maintain healthy skin?
Everyone should be on a retinoid and an antioxidant. Studies have shown that people that consistently use a retinoid have better collagen and elastic tissue production, more even skin tone, and less fine lines and wrinkles. Antioixdants are important as well because they help defend our skin from free radicals, which have been proven to accelerate the aging process.